On March 2, 2010, I picked up a young Western Gull from Berkeley Animal Services. He had been caught on the monofilament strung across the Berkeley Transfer Station. The lines were strung to keep out birds. But this idea didn't work and many gulls were grievously injured and/or died.
Here's a video of the gull I picked up:
http://www.youtube.com/watch?v=U-LvwqEccNg
Fortunately, he recovered from his injuries: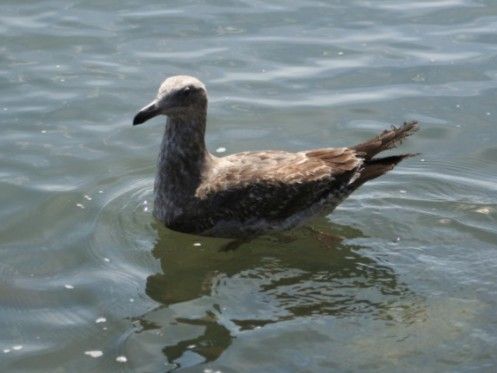 http://www.youtube.com/watch?v=8YnM8_cMKjY
I wrote a letter (as a Berkeley resident, not as a representative of IBRRC) to the Mayor and all of the City Council Members, the head of Public Works, and the Director of animal Services about the situation. Apparently, it caused quite a stir. Later that year, Jay Holcomb, Berkeley Council Member Kriss Worthington, and I met with staff at the transfer station. On Mr. Holcomb's recommendation, mylar ribbons were strung from the lines. It was hoped that their flashing in the wind would scare off the gulls. Not so. The gulls still came, were entangled, were picked up by Berkeley Animal Services, and were transferred to our hospital.
Today I wrote another letter to Tom Bates, to be sent by our new Executive Director, Paul Kelway, over his signature.
I have emailed the document to Paul, along with copies to the Wildlife Rehab Manager and Assistant Wildlife Rehab Manager.
The letter includes a brief history of gulls being caught on the lines over the Transfer Station (most call it the dump) with a proposal for a meeting between Paul and the Mayor to discuss the situation and look for another solution to keep the birds out of the dump without harming them.
Statistics have been gathered from both Animal Services and IBRRC (each bird brought to the hospital has an individual record). The stats will be included with the letter. The Western Gull is a federally protected bird.