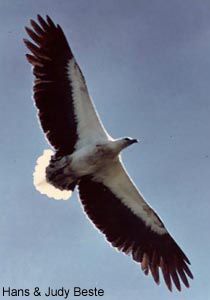 Bald Eagle ~ White Bellied Sea Eagle ~ Golden Eagle
Eagle Cam & Facebook Page Links
categorized in 3 sections:
US, CANADIAN, OTHER INTERNATIONAL
International nests other than Canada usually are not Bald Eagles!!
Please PM Kittenface or gigi with changes and additions.
U.S. NESTS
All California nests follow other US nests in purple ink
Arizona (AZGFD) ~ See Lake Pleasant AZ
Avon Lake OH CAM
Nov 2019 not operating
Berry College, Rome GA CAM
- Livestream Cam w Chat
- FB
Blackwater, Maryland CAM
- FB
Blue Bank Resort, Tennessee CAM
Nov 2019 not operating
Boonshoft/Dayton Ohio NO CAM - BLOG
- FB
CarbonTV Eagle Cam - Beulah Michigan
New 2016
CAUTION WITH THIS CAM. You must watch a mandatory commercial generally featuring hunting. Since this is a sensitive subject with many of our members, please be prepared. Posts will be in Miscellaneous Midwest
Carolina Raptor Center - North Carolina: CAM
or
CRC info ~ Savannah's FB page
Chesapeake Conservancy Maryland CAM
- FB
- Blog
NOV 2019 Eagle cam not operating
Cooper's Island, Richmond VA
Nov 2019 cam not operating. Partnered with Truetimber Arborists
Dale Hollow Lake, Dale Hollow, Tennessee
or Cam & Info
FB
Davenport Arconic Eagle Cam
former Alcoa Davenport Iowa
link to two cams
must enable cookies.
Decorah, Iowa - CAM
- Raptor Resource Project FB
Decorah NORTH, Iowa CAM
More Info & Blog
New 2016
Deer's Back Yard - see Lake of the Ozarks
Dollywood ~ American Eagle Foundation @ Eagle Mountain Sanctuary in Pigeon Forge TN
AEF Website:
AEF FB page
Single cam with various views
Nest 1:
"Pick-a-Mate" Eagle Mountain Sanctuary is divided into five compartments. In addition to two compartments reserved for non-releasable bonded nesting pairs, the largest compartment, which we call Pick-a-Mate, is home to eligible bachelor and bachelorette eagles which, although disabled, retain at least partial flight ability.
There are currently ten adult eagles in this area, consisting of at least five males and three females. The sex of two of these has not yet been confirmed. Eagles in our Pick-a-Mate section are Aquila, Barbosa, Faithful, Grace, Hamilton, Hope, Isaiah, Kathy, King George, Mr. Roosevelt (Roo), and Virginia.
Nest 2:
Glenda & Grant
Duke Farms Hillsborough, NJ CAM
--FB Friends of Duke Farms
Eagle Country SWFL~Cams, Chat, Nest Info, & FAQ
New 2018
Nest Location- somewhere in Southwest Florida on a working cattle ranch
Eagle Valley, SW Wisconsin in Upper Mississippi National Wildlife and Fish Refuge - CAM
Nov 2019 cam not operating
Eagles4Kids - Blair, Wisconsin INFO
- FB
Nov 2019 cam not operating
ETSU (East Tennessee State University )- 2 SITES ~ NESTS INFO
FB
Must join FB group
~~
Bluff City TN
~~
Johnson City TN
CAM & CHAT
Fort Myers, FL - see Southwest Florida below
Fort St. Vrain - Platteville, CO. CAM
Click in the lower left hand side, not the arrow
- FB
Glacier Gardens Juneau, Alaska - YouTube CAM
OR
The webcam has trouble loading on Internet Explorer browsers, so if you experience problems please use Firefox or Chrome as your browser.
Hanover, Pennsylvania - Codorus State Park CAM
OR NIGHT CAM
Harmar Pennsylvania
FB page
This webcam is located on a hill above Route 28, near the Hulton Bridge in Harmar, PA
Harrison Bay, Tennessee CAM
- FB
Hays Pennsylvania - see Pittsburg Hays
John Bunker Sands Wetland Center - Seagoville, TX CAM
Kenai Alaska
OR
FB page
Nest location
: Southwest of Anchorage along an inlet of the Gulf of Alaska. The Kenai River is renowned for their salmon.
Kincaid Lake Louisiana CAM see Kisatchie National Forest
Kisatchie National Forest (KNF) Louisiana
YouTube Cam
:
- Main page with CAM link
User name: bald Password: eagle
Does not work on all browsers. See Eagleholic's
Kisatchie eaglecam watching tech tips
for more information.
Nest Location
: Kisatchie National Forest near Boyce, LA in central Louisiana east of I-49
Lake of the Ozarks -
AKA Deer's Back Yard
.
or
FB
Jim is still posting videos
Nest Location: Central Missouri
Lake Pleasant AZ CAM Cam & info Cam & Info:
OR
New 2018
Nest Location
: Lake Pleasant about an hour north of Phoenix AZ
Marco Island FL CAM
FB
NEW 2019
Nest Location: Marco Island Nature Preserve & Bird Sanctuary
Miles City, Montana "Angel" CAM
MinnesotaBound
-or-
-FB
Minnesota DNR Twin Cities CAM
Internet Explorer not supported
New Jersey - West Windsor NJ CAM
North East Florida ~ CAMS
. AEF Info
- AEF FB
(Photo & Video posting must include ©2019 American Eagle Foundation,
http://www.eagles.org
)
Use current year
ND LEEF (Linked Experimental Ecosystem Facility) Nest & Wide Angle Views
Nest Location: St. Patrick's County Park South Bend, IN
Pigeon Forge TN ~ SEE DOLLYWOOD
Pittsburgh Hays - Pittsburgh Pennsylvania CAM
-FB
Port Tobacco River Conservancy - Port Tobacco, Maryland CAM
Facebook:
New 2018
PSE&G NJ Audubon Eagle Cam
NEW 2018
Sandy Ridge Reservation, North Ridgeville, OH
Nest Location: Northeastern Ohio just north of I-80
Sarasota Fla. Cam
NEW 2017 FB
FB page is a closed groupmanaged by BCAW member Birdy!

Nest Location

Lido Shores on Lido Key
Nest seems to have osprey, not eagles.
Sequoyah National Wildlife Refuge near Vian,OK CAM
Shepherdstown (NCTC), West Virginia: Live cam
-or- Still (refresh) cam
Smokey Mountains AEF Eagle nest
2019 Eagles moved. New nest location unknown
Southwest Florida Eagle Country ~ SEE Eagle Country SWFL
Southwest Florida, Ft. Myers FL CAM
~ Sportsman's Paradise Cam Link
FB
(M15 & Harriet)
Nest Location: Ft. Myers, FL on Dick Pritchett Real Estate Property
Standley Lake Regional Park CAM
Nest Location: Westminister, CO about 20 miles northwest of Denver
Stillwater-Sutton (Sooner Lake), OK ~ See Sequoyah National Wildlife Refuge
Upper Mississippi Refuge,
THE TRIO NEST:
CAM
OR
- FB
Nest Location: Clinton Iowa/Fulton IL at Lock & Dam 13
Washington DC ~ National Arboretum ~ Mr. President" & "The First Lady CAM
AEF Website:
Eagles.org
Nest Location
: Washington DC in the National Arboretum
Washington DC ~ Metro Police Department Academy ~ (F) Freedom & (M) Liberty CAM
Nest Location
: Washington DC at the Metro Police Department Southeast Academy
Washington - Lake Washington near Seattle WA: CAM
-or-
-or-
10 second refresh
Washington - Point Roberts WA (Skye & Kite) CAM
-FB
Feb 2016 - Cam undergoing repairs
Westminister CO ~ See Standley Lake Regional Park
:
Wolf River Wisconsin CAM
-or-
Wolftree Oregon Golden Eagle
Last activity 2014
CALIFORNIA NESTS



IWS [Institute for Wildlife Studies] MULTI CAM PAGE FOR CHANNEL ISLANDS

Includes
-Bald Canyon on San Clemente Island CA

2017 no longer listed but site has updates


-Big Bear at Big Bear Lake CA

In San Bernadino National Forest, Southern CA


-Fraser Point on Santa Cruz Island CA
-Sauces on Santa Cruz Island CA
-Two Harbors on Santa Catalina Island CA
-West End on Santa Catalina Island CA
IWS Nests Information
IWS FB


Milpitas CA
New 2018



Redding CA ~ aka Turtle Bay/Northern CA ~ CAM LINK
Friends of Redding Eagles FB



Nest location

Redding CA along the Sacramento River - Jan 2019 nest destroyed in snowstorm



Turtle Bay aka Northern California Eagles ~ SEE REDDING CA
CANADIAN NESTS


Chehalis Flats British Columbia CAM


Delta 1- Vancouver, British Columbia NO CAM
Delta 2 -Vancouver, British Columbia CAM
-or-


Delta O.W.L. - Vancouver, British Columbia CAM


Harrison Mills -Frasier Valley, British Columbia CAM


Hornby Island, British Columbia CAM
-or-


LaFarge - Vancouver, British Columbia CAM


Port Moody - British Columbia CAM


Sidney (British Columbia CLOSE UP CAM
-or- WIDE ANGLE CAM


White Rock - Surrey, British Columbia 4 cams on 1 page

Close-up:
and Wide Angle:


YECL Yukon Whitehorse - Millennium Trail Whitehorse, Yukon CAM
-or-
OTHER INTERNATIONAL NESTS
AFRICAM: Black Eagles
- or -
Nest Location

By the Witpoortjie Falls in the Walter Sisulu Botanical Gardens, South Africa
Facebook page:
AUSTRALIA - Canberra Little Eagles:
NEW 2017
Canberra Ornithologists Chat
NEW 2017
Nest Location

West Belconnen
AUSTRALIA - Sydney White-bellied Sea-Eagle:
Information Page:
FB
DENMARK White Sea Eagles, in Lolland, Denmark
ESTONIA - MAIN PAGE
-- Lesser Spotted Eagle CAM
-or-
--White-Tailed Eagle CAM
GERMANY, Steinhude borough of Wunstorf in Hanover Region in Lower Saxony - Sea Eagle
New 2016
HUNGARY - White Tailed Eagle Danube-Drava Natl. Park near Serbian border CAM
MAP
ISRAEL ~ Short-toed Snake-Eagle CAM
- FB -
(Language is Hebrew)
LATVIA White Tailed Sea Eagles ~ 2 Nest CAM for Durbe County & Kurzeme
~ Durbe County Cam
-----Female: Durbe
-----Male: Robert
~ Kurzeme Cam
NETHERLANDS ~ White-tailed eagle. Nest located in National Park De Alde Feanen Cam Link:
Cam Part of Beleef de Lente Group.
NORWAY - Norwegian white-tailed eagle
FB
News, videos & pictures
PHILLIPPINES
Philippine Eagle Cam is a partnership between the Raptor Resource Project in Decorah, Iowa, and the Philippine Eagle Foundation in Davao City, Philippines. The Philippine Eagle is a highly endangered forest eagle.
POLAND - Lake Solina in Bieszczady Cam Link
Located at Lake Solina in Bieszczady Poland
POLAND - Trzebiez CAM Link
New 2017
SPAIN


Parc del Garraf CAM
-or-

MAIN PAGE


Bonelli's Eagles (Castilla & Leon) CAM


Guadarrama National Park, Spain - Booted Eages
NEW 2019



Spanish Imperial Eagle - Cabañeros National Park Toledo/province Castile-La Mancha
--CAM
-or-
SWEDEN
Feeding station for Golden Eagles and White Tailed Eagles in Store Moss National Park
This page lists CAM and Facebook links for known nests categorized in 3 sections:
US, CANADIAN, OTHER INTERNATIONAL

Please PM Kittenface or gigi with changes and additions.