05.17
Rosenheim.
The blog was updated today.
I copied some the text (German) + pics.
In short: the text tells us that in a screenshot it was clear that
1 chick hatched but was not moving.
Someone went up in the tower the same day and found one deceased chick
and one egg.
The chick had a wound in its neck.
The egg was placed in an incubator.
More info will follow.
"Zu unserem Entsetzen mussten wir gegen Mittag sehen, dass das Kleine vor dem Fensterrahmen lag und sich
nicht mehr bewegte. Erwin machte sich sofort auf den Weg zum Turm, leider bewahrheiteten sich unsere
Befürchtungen, das Küken war tot.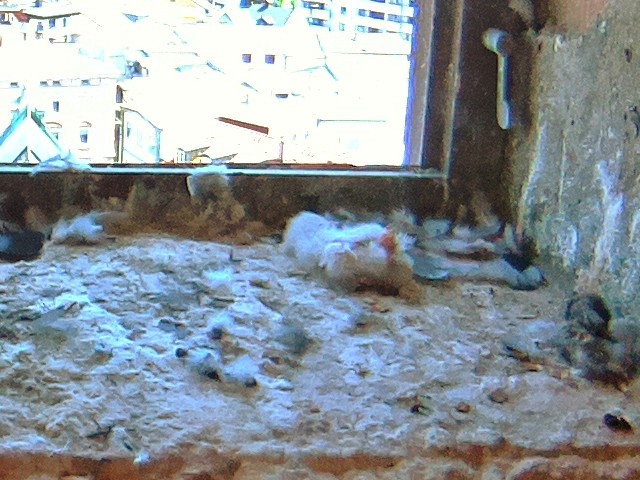 Vielleicht hat ja jemand beobachten können was geschehen ist? Für entsprechende Mitteilungen
wären wir sehr dankbar!
Da wir von der Naturschutzbehörde in Notfällen grünes Licht haben, konnten wir folgendes unternehmen:
Das zweite Ei wurde entnommen, es war schon sehr kalt. Es liegt jetzt in der Brutmaschine und wir werden
sehen ob es brfruchtet ist. Ein evtl. aus dem zweiten Ei schlüpfendes Küken wieder ins Nest zu setzen macht
keinen Sinn, weil es dann vielleicht das gleiche Schicksal ereilt wie das erste.
Bei Verlust beider Eier beginnt der Vogel vielleicht eine Zweitbrut.
Das tote Küken haben wir mitgenommen, es hat eine Verletzung am Nacken."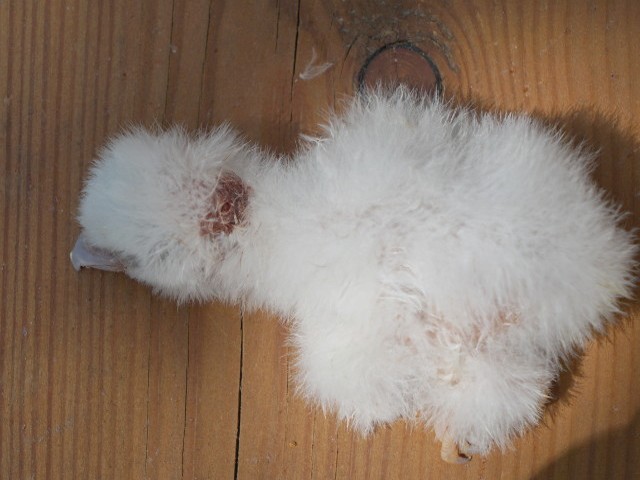 Wir werden weiter berichten!
Die Screenshots stammen von E. Heigl, E.-M. Kobus, E. Staerke, A. Leimbeck, R. Richter und B. Clauss.