may29Bell
3 eggs from this morning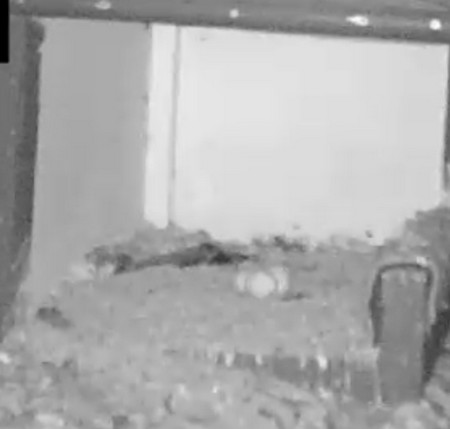 yesterday we lost an egg at Bell. not sure what really happened, but it could have been the extreme heat we had or it was not viable and the heat caused it to explode.
but whatever happened, our female ate most of contents,
her e is the event as it unfoldedmay28
3:15pm- female had been fussing and eating around eggs since about 3:15pm
https://youtu.be/QBMn2IAwnis
4:10- F stands and starts eating around egg again
4:13- 4 eggs showing
4:22starts eating g around eggs and 4 show again
4:30pm - M arrives at S ledge with food. F leaves and M comes into box and starts eating and fussing with eggs
4:37pm- he carries out larger(about) 2/3 of shell
f returns and cleans up some more around remaining g eggs
https://youtu.be/dhKXBIOxx48
here is a picture of male carrying out egg. in video you can see egg is empty.