Bell
darn, I just spent an hour here and I lost post. will start again. Do not have time for this kind of mistake.
will not be as nice a post but.
june21
was the last day all 4 kids were together.
here is a video that shows them; wings and things on june18
https://www.youtube.com/watch?v=pR523uSekA8&t=11s
june21
Dr. Court came to band . He took two huge females and left us 2 males. One male was out on ledge so Dr. Court had to extend himself to retrieve male. He put himself out there for adult female to graze him. but he got her band and she is our resident female. M/49 screech, from Winnipeg.
I have a video of Dr. court retrieving and putting back chcks and one of adults flying in and out a few times. I will have to ask permission to post as it shows both Dr. court and our bander.
this is always a hard time fo r me, but I know our females cannot fly here, and will be able to succeed at Pembina with no buildings or streets to worry about.
Dr. court said our 2 males are precocious so hopefully they will stay enough days to succeed. It is hard to monitor with way cam is, but Emyrauld and I will do our best.
( having to be here every hour to reset is ridiculous. )
here our two males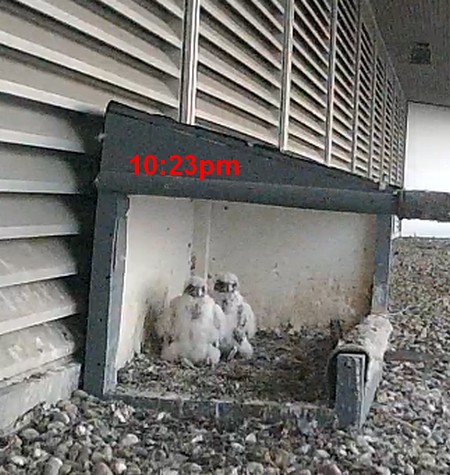 watch them change
june22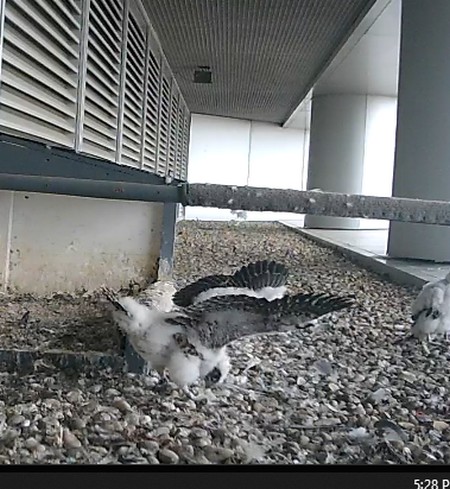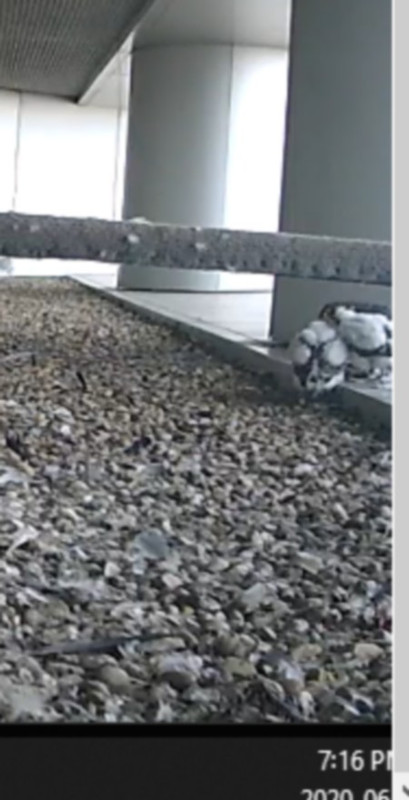 adult male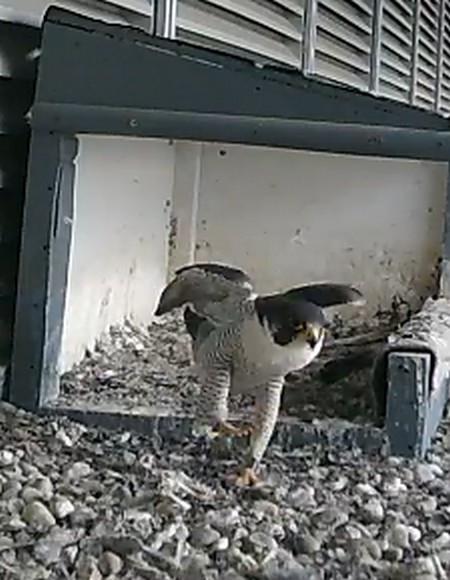 june23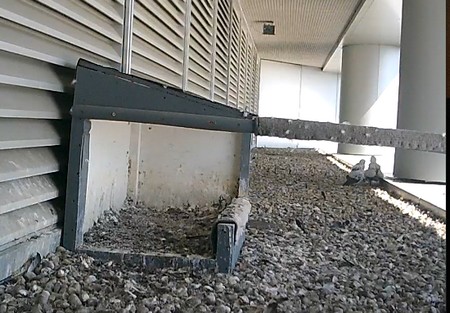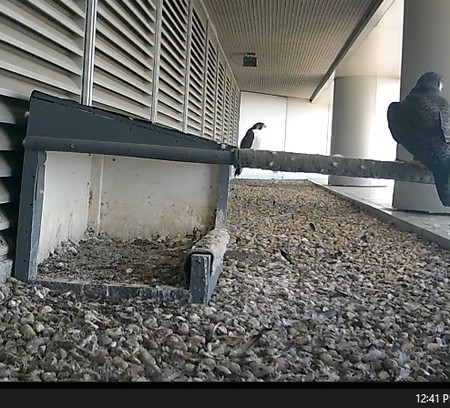 both kids sleeping at back of box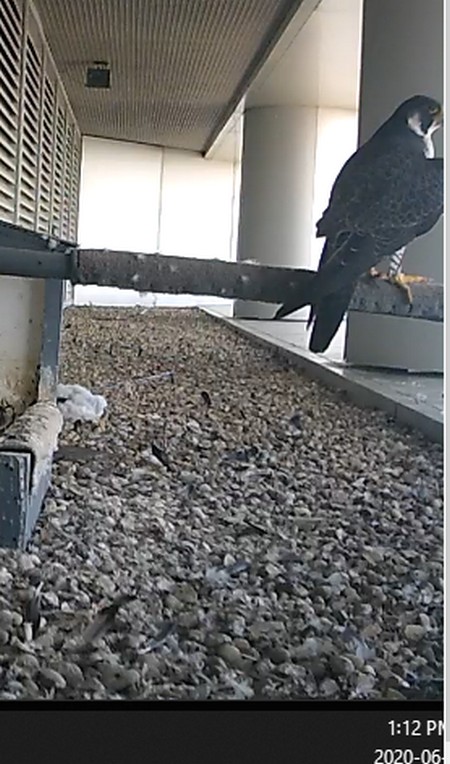 june24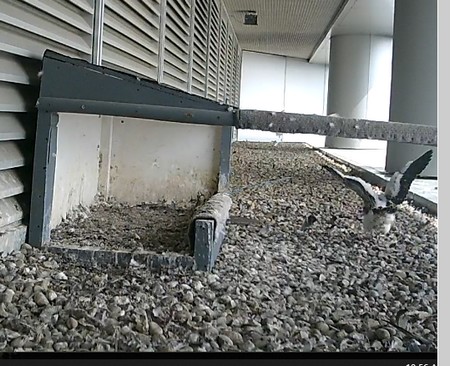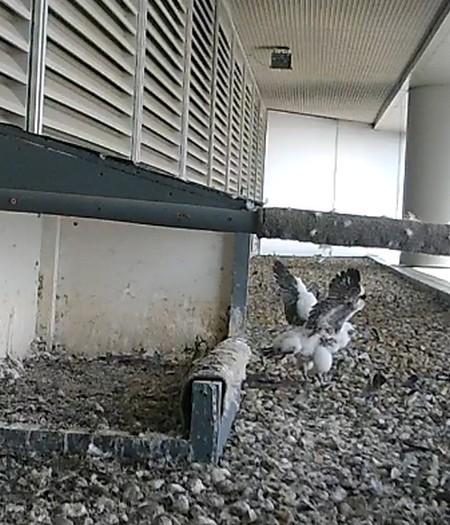 june25- deep in conversation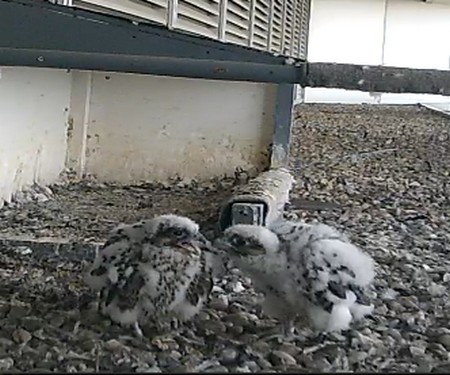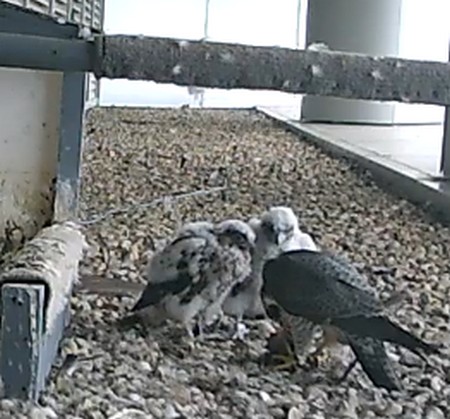 june28- adult female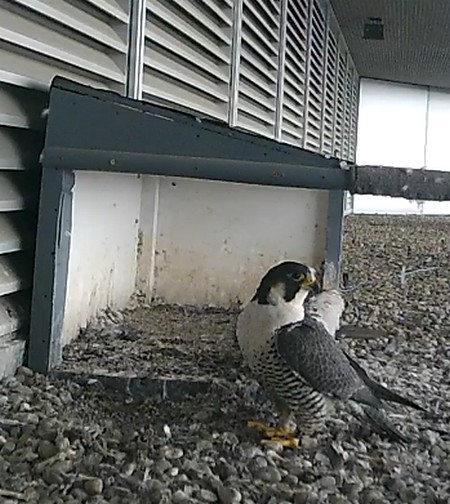 june29