Thanks Loza. We must have been watching at the same time this morning...lol
Rusty & Iris - Minnesota time posted.
9:58 am - The kids. I understand that the Christmas lights were put up to allow Rusty to see better in the dark.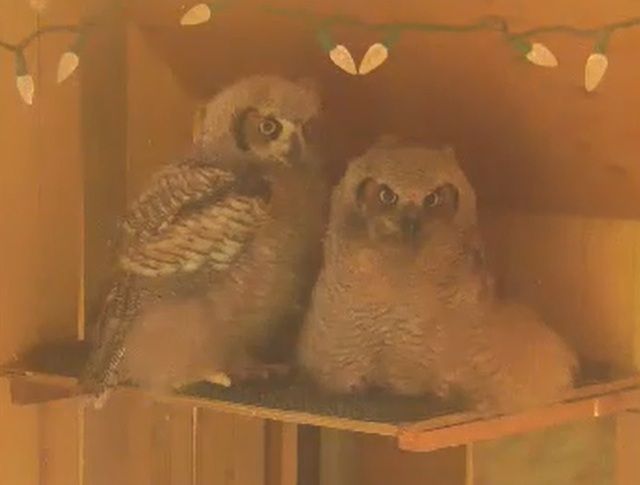 12:48 pm - Mom & Dad. Iris on the left.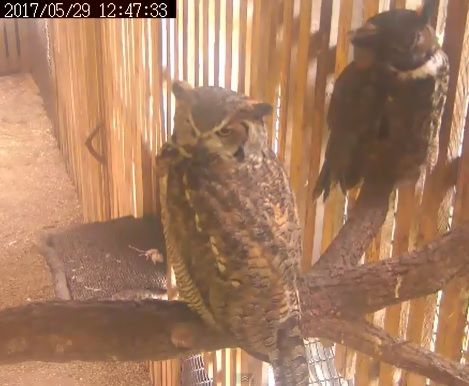 eldo
Sheldon fell off his perch today sleeping...lol. Iris went to investigate and fortunately he wasn't hurt. Silly boy.
Video courtesy of the International Owl Center.