LOOK WHAT WAS IN MY BACKYARD!
What is it????
So close I could almost touch him! Took a zillion pictures... going to go through them to see if there's a band!
Isn't he ABSOLUTELY BEAUUUUTIFUL!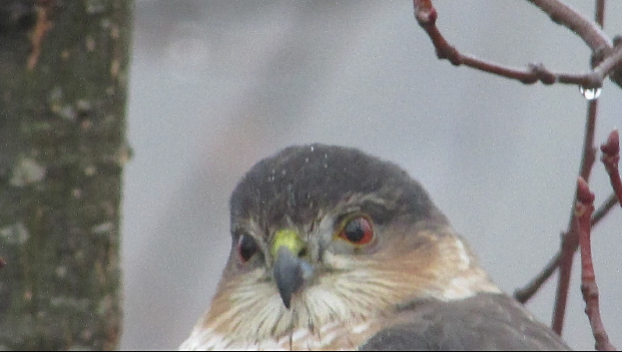 Checked all of the pics - no band!
This will give you an idea of how close he was to me! I can touch the limbs on that tree from my deck! I didn't go outside - watched him for about 1/2 hour - til he flew off SO FAST - I think he spotted LUNCH!