A little info on this heron nest - the nest is 50 feet up in the tree, and this pair has been nesting there since 2009, raising chicks. As fish are heavy, the male does not bring a fish for the female, they each catch their own. Egg sitting duties are shared. Here are a few pics from this am: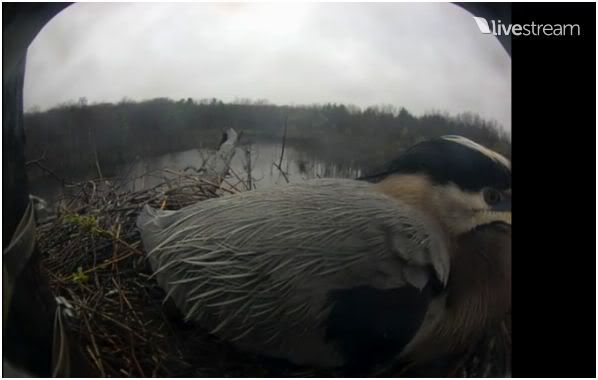 Dad giving mom a break, sitting on the eggs.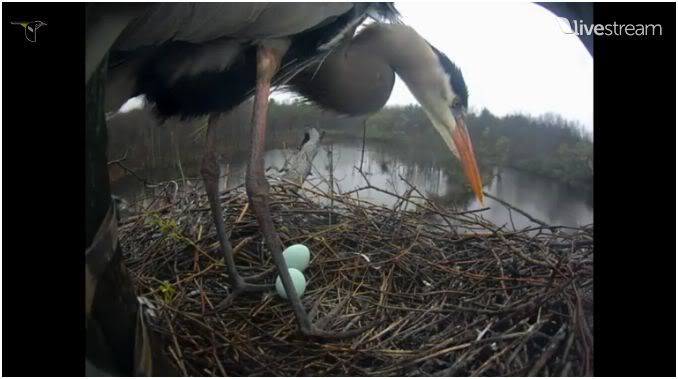 Dad stands up, fluffing the nest material.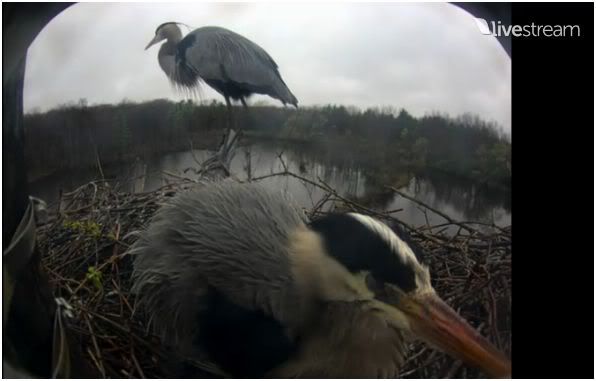 Just in time, mom returns to brood, dad preens and then leaves
link to site:
http://www.allaboutbirds.org/page.aspx?pid=2433

_________________


Wherever you go, go with all your heart ... Confucius