I got a few new pictures of my strays.... gosh I wish I could get my hands on them. I just want to cuddle them all and take them inside and get them warm!!!
This little girl is so sweet.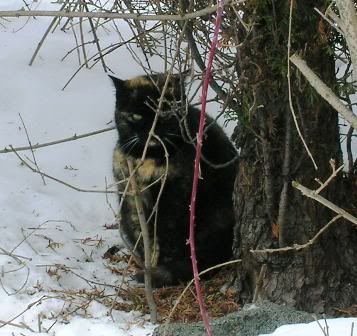 And then we have little orange and big orange...the cali, and one of the black ones in the background.
And oh noooooooo ...... not another one!! No clue where this one came from but he wanted in on the eating party!!