these are from yesterday , may12
saw one fly in and then the other circled and came in ( from approach cam)
just chilling(11:13am)
the two eaglets were fighting . not playing fighting. on e chased the other off.
they were both standing there and then tangled or fight
mom brought in a squirrel and one on nest is eating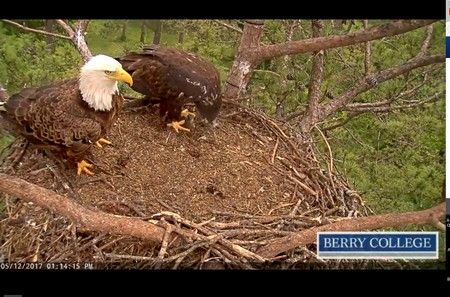 other one comes back and is chased to limb of tree
1:43- dad in iwth fish and there are 2 at nest so free for all.