No Luck on any close-up's when we went downtown. Got there much later than I wanted to, however, saw both. Newton flew in and landed on the corner above the 55, where she sat until we left, and tiercel soared around in the shadow of the Key tower before heading west. I wonder if he is from the Bohn building pair, if he is not Stacker.
This morning's cam captures of him: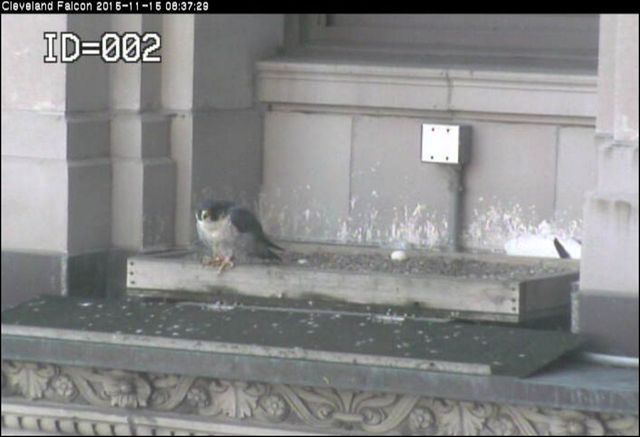 My pics from Saturday afternoon, 4pm-ish....