FC was on the wall and a tad bit excited so I figured Clara was around. He rushes to the box and Clara arrives soon, they bond but FC doesn't last long and heads out. Clara has that look they all get like 'what the heck is wrong with him'. She then goes to the wall sits a while and flies off. I'm glad somebody was alert at the cam control.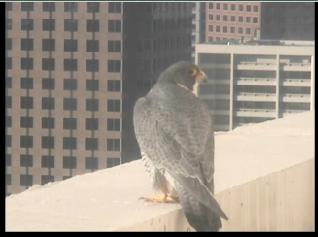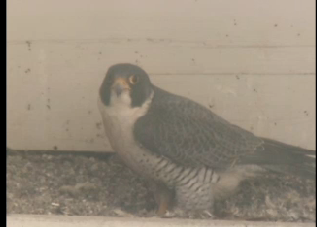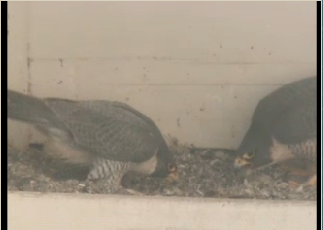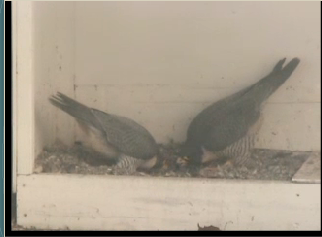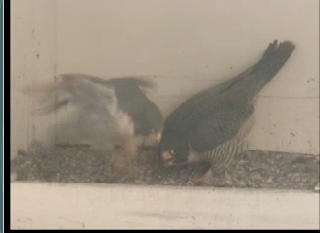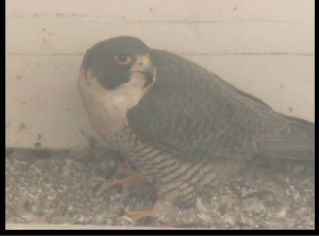 I might have overdone it with the photos.
Follow-up to the story:
Both just landed, FC with prey and Clara ran over to retrieve her gift.