They are all sitting on the ledge this morning, thinking about taking the leap.
Good grief, Parent just flew straight in and landed on the ledge with prey, boy what chaos, but one grabbed it and gone.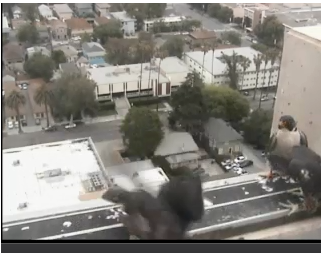 The camera can't even keep up with them running all over fighting over that prey.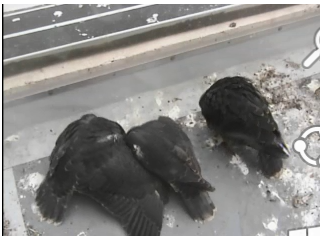 They were huddled in the corner in the nestbox but I didn't get that in time.
FC sitting on the wall so pretty sure he delivered the food. Now the girls are screaming on the ledge at him to bring more food.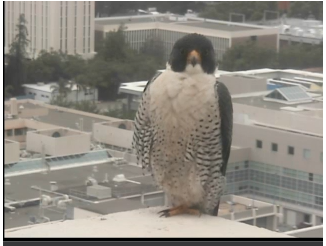 Before all the action I was going to tell that last night, while watching, the cam was pointed at the ledge and I could see the girls landing and taking off (from the runway to the ledge). They must have taken flight somewhere between the drain and the ledge. I thought some pretty good landings. Practicing.