All doing well at the Terminal Tower with 5 chicks right down to the youngest baby of the bunch. Here are some recent pics by C&C. Chris always gets such beautiful pictures. Courtesy of C&C's Ohio Peregrine Page on Facebook.
Here are 4 of the kids and you can see the nice pin feathers.
Stacker (Dad)
Lady Millar (Mom) feeding.
Here's a pic of all 5 kids. You can just see part of one chick on the far right of the image. The last hatch is the smallest with a nice big crop. Parents are doing a great job here.
Last but not least, here's baby!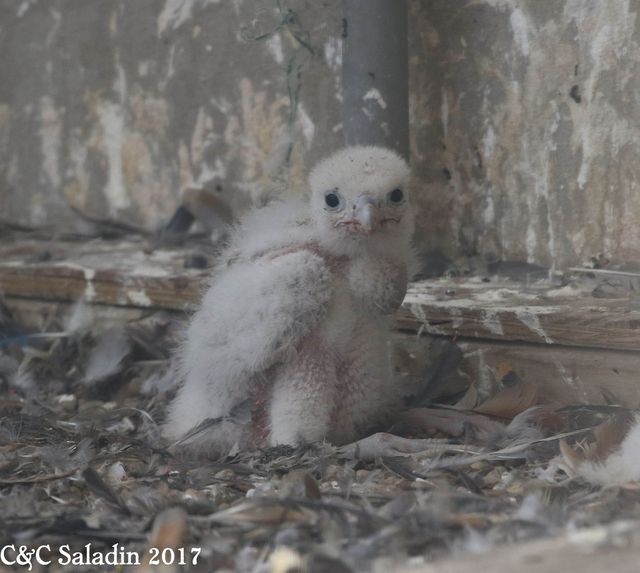 Thank you Chris for the awesome pictures and for checking on this brood!