North Omaha Station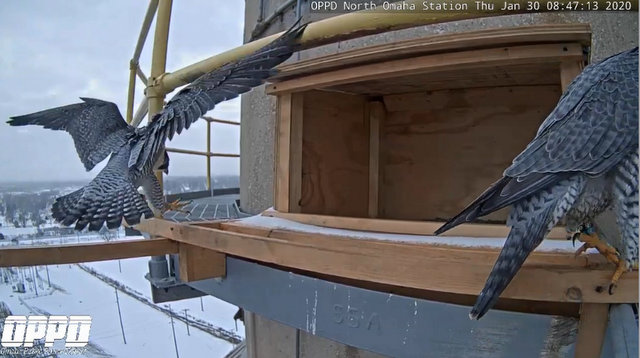 Female: black/blue, male: black/blue
https://youtu.be/6Gxkz9hpEBw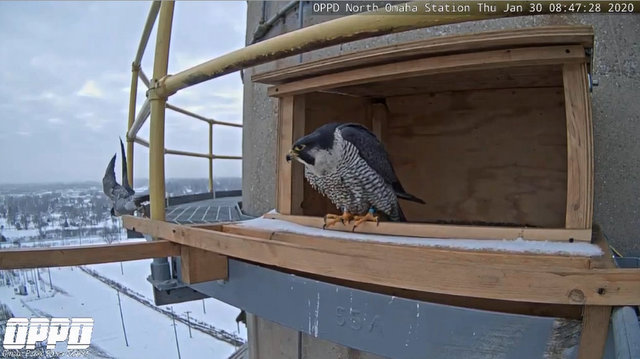 Male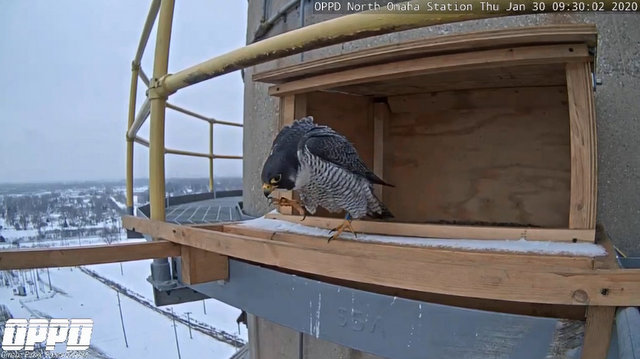 https://youtu.be/iV6yQUzNdkI
Female 36/H (?)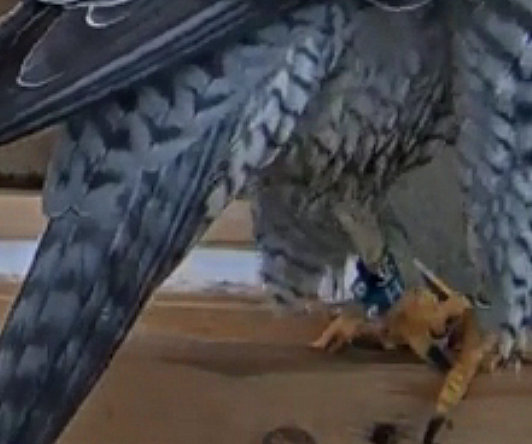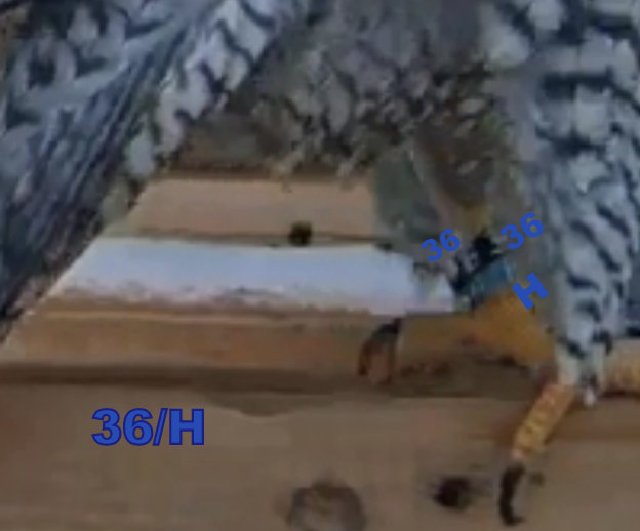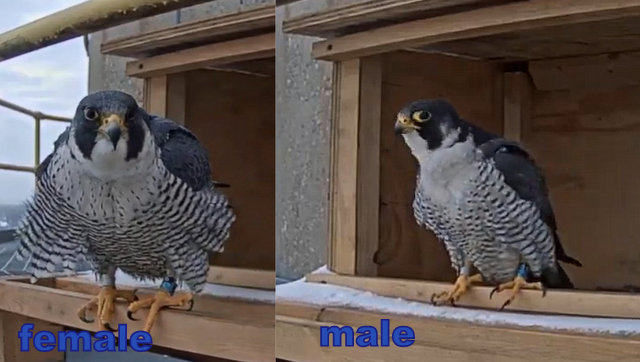 https://oppdthewire.com/falcon-webcam-l ... d-website/
Quote:
Clark and his partner are about to star in their own reality TV show.

The two peregrine falcons are now featured on a live falcon webcam on oppd.com's environmental page. Clark has a name because he was born at the Nebraska State Capitol building in Lincoln, where he was banded by the Game & Parks Commission.

The falcons took a liking to a falcon box at OPPD's North Omaha Station (NOS) power plant in 2015, and have raised several chicks during that time. Now, with the help of the camera, the public can get a birds-eye view of the activity in and around the box. Falcon chicks are usually born in the spring and leave the nest in early summer.
Clark 90/B black/red - was a previous resident here.
viewtopic.php?p=362913#p362913