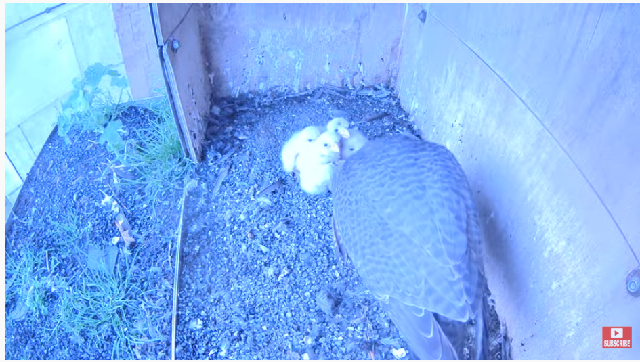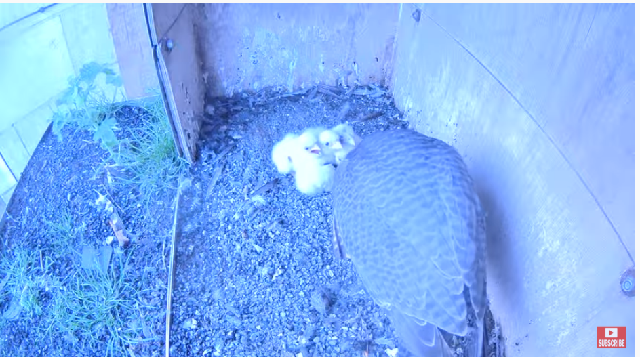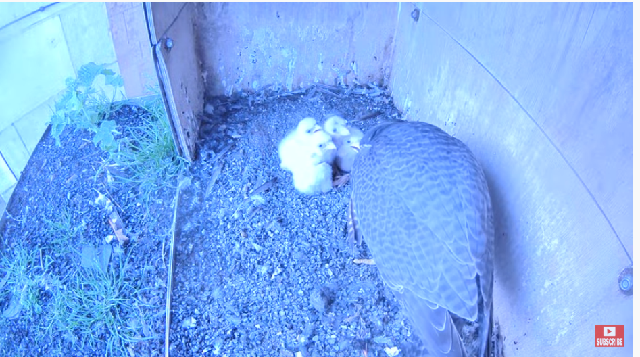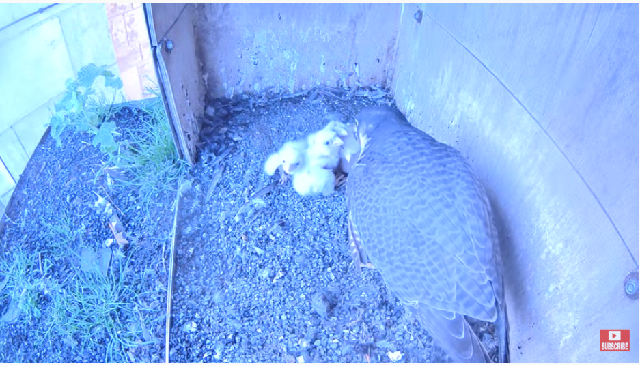 Didn't see the baby eat and quite frankly, I was surprised to see all four still alive as I was watching a few days ago and saw a baby in the middle of the nest (it was at night) and mom went over and grabbed it by the neck to bring it back over.
Still, here they are.
Hope I get a chance to look in later.