Just watched a feeding. Yes, I made it until the end. Baby did get fed, maybe 5 or 6 bites, but that seemed to be enough for him, as he fell asleep. Lil' Dad came in with more prey, at least I think so. Niecey took it from him and walked over to feed the chicks, but no takers. She took it to stash as she wasn't gone too long. Lil' Dad didn't even get a chance to settle in.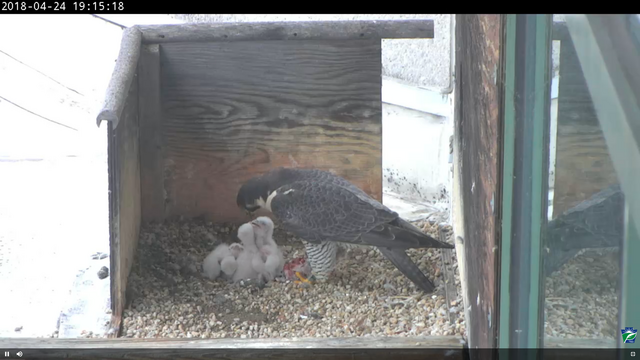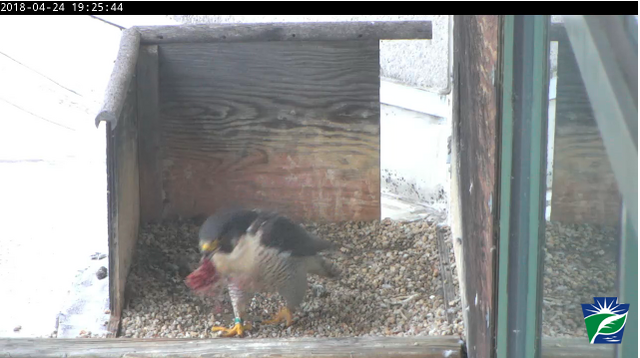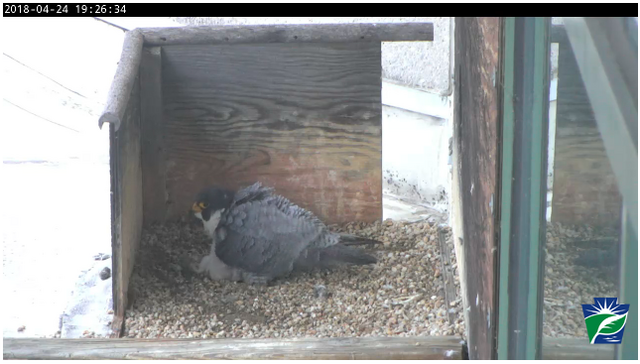 In the first pic, you can see the little head of the baby.
The other is Niecey taking the additional prey away then back with the chicks. The other pics were blurry.