note from March 5, 2019 - Cal Falcons wrote:
Quote:
Who is Grinnell the peregrine falcon? We are fortunate to know some of Grinnell's life story, because he was given unique leg bands while he was a nestling. Grinnell (aka 63/P) is a local boy, and was hatched in Martinez, California in 2013. Once they were large enough, Grinnell and his one brother were banded by Glen Stewart with the Santa Cruz Predatory Bird Research Group

After he fledged from the nest, he wasn't seen again until he and Annie took up residence on the UC Berkeley Campanile. He helped to raise young in 2017 and 2018, and as an experienced father, we expect him to do the same this year.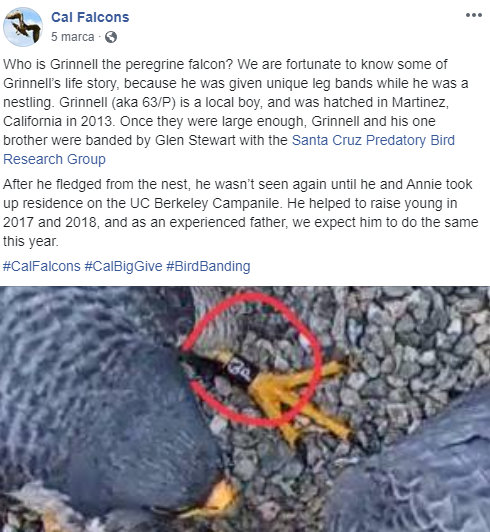 FB Cal Falcons -