Sorry I haven't taken the time to post pictures, but they have been running, jumping, playing, flapping, eating, sleeping, and pooping the last couple of days, just like they should be.
Here's Blue Girl this morning finding a little scrap.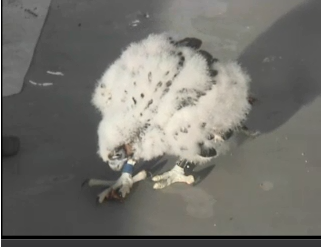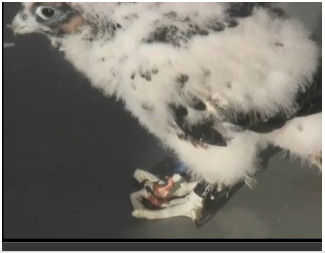 This was a feed yesterday, the bigger one started choking and the other two took advantage of it eating her share for a few minutes. She was ok.