Feeding. Little one managed to get up front and was evidently starving to death and he ate ferociously. At one point, he even managed to grab the prey, although what he would have done with it next, I don't know.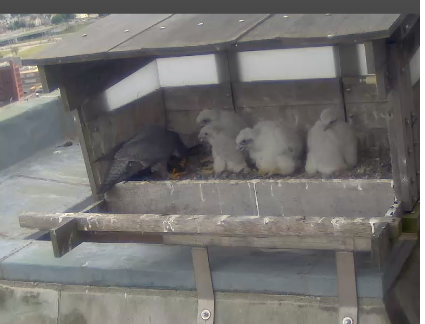 After the feed, they all settled down
Then mom comes back with more food. Little one did not have good position, being stuck in the middle, but he used toes, wings and everything he could to reach over the others. Not sure how successful he was the second go around though.
Will post an additional pic later as photobucket is acting up.