Sioux Energy
Saw 4 for sure, but there might have been five.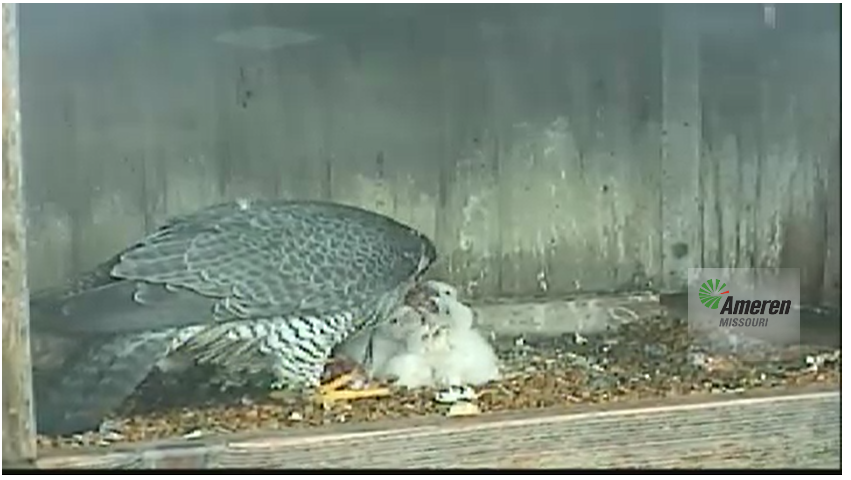 They seemed pretty hungry and the weather there is terrible so ... I did see that very small chick get a bite or two though.
They zoomed in a couple of times during the feeding and I was straining my eyes to see what they were looking for.