Union County
All nice & calm for the hour that I just watched. Cadence brooding and relaxed the entire time. It's chilly. There was some drizzle this morning and the temp is 54 degrees with a good breeze. Sunshine is expected later. Kids will probably remain covered for a while. Hopefully, the intruder has moved on.
9:30 am - Cadence with her babies.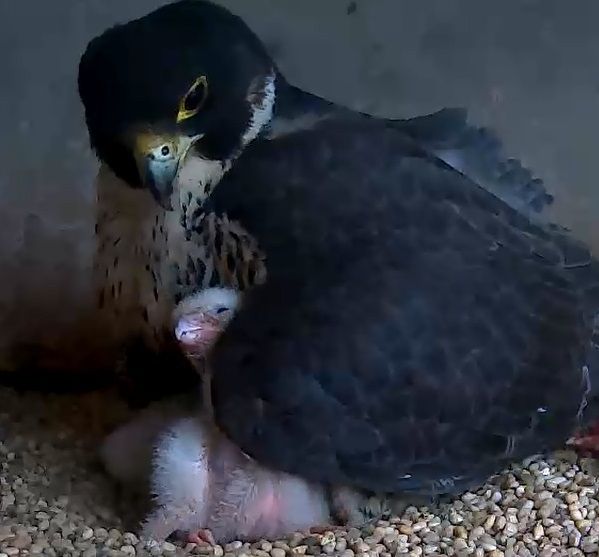 9:45 am - Cadence looking proud.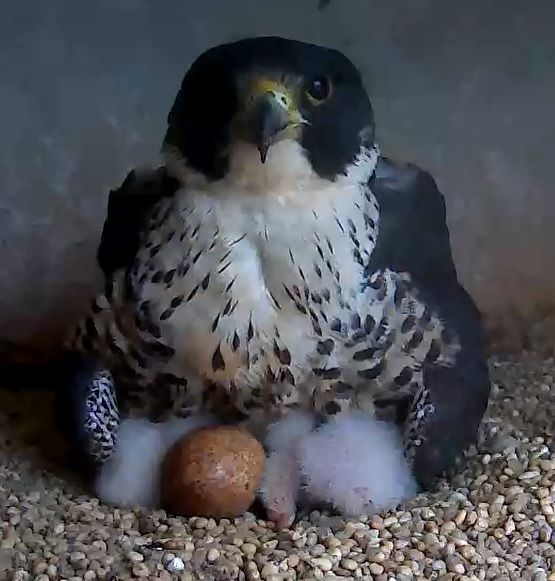 9:50 am - Relaxed today and napping.