Good grief, baby is in perfect position and it's taking so long to defeather the prey, now one chick is up front stealing the bites, but baby is getting some too.
Some of the bites are too big so she gives them to somebody else.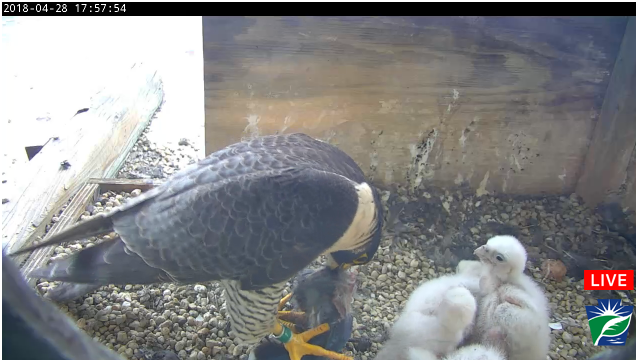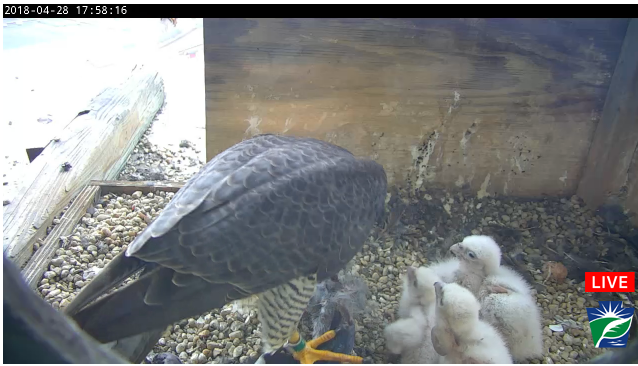 Baby went down pretty quickly.
Edit:
2 down. Lil' Dad has been on the stick while they eat.