Please Post Sydney~Sea Eagle (Australia) comments here!

Pacific Black Ducks using nest January 2021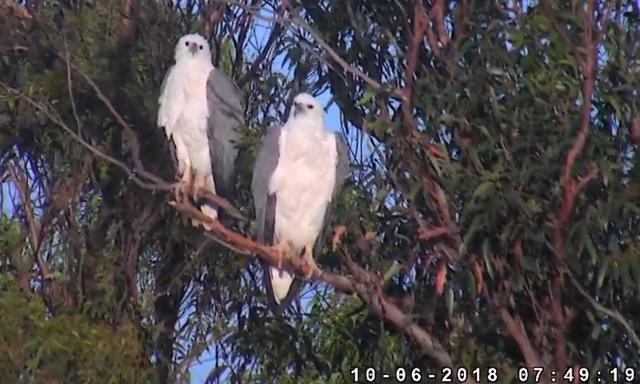 CAM& Info: White-Bellied SeaEagle Page:
Facebook:
Got this information from andimal23 at RRP they have been posting updates about the camera


Hi there, the cam is currently live on a temporary channel at http://www.ustream.tv/channel/sea-eagle-watch. The eagles decided to build a new nest this season, so Geoff has not yet mounted the camera until we are all sure that this is their final destination. The camera is currently on the ground looking up at the tree, but we do have sound as well. We hope to get the chat room opened in the next 2-3 weeks when the camera is finally in place. Keep watching!