Bell june23

[size=150]
[/size]
The young are moving now and they always go south by the door , that has to open, to adjust the cam . And the ledge is just across from the door. One is usually at the pillar on the ledge.
A potential disaster was averted , as they wanted to fix cam. As much as we would like to see where the 3 are, it would be suicide for that door to open at this point. ( it would have been nice, if they had watched cam and it could have been fixed right after banding. But it is what is it, and so they have a way out now). I cannot begin to tell you my frustrations. I am too old for this .
I will post some pictures , I have managed to get this evening
I do not want to cover cams during daytime hours. Too much to see. .
here are a few picutres of last few days, that I was lucky enough to catch. these will show their changes
june17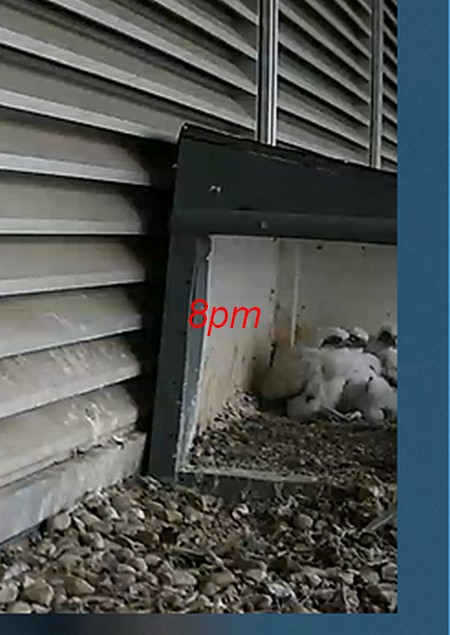 june19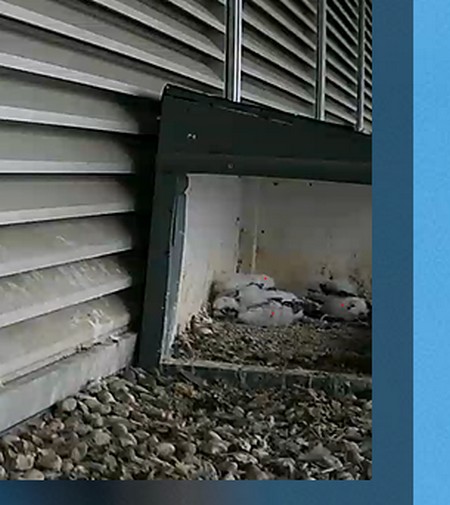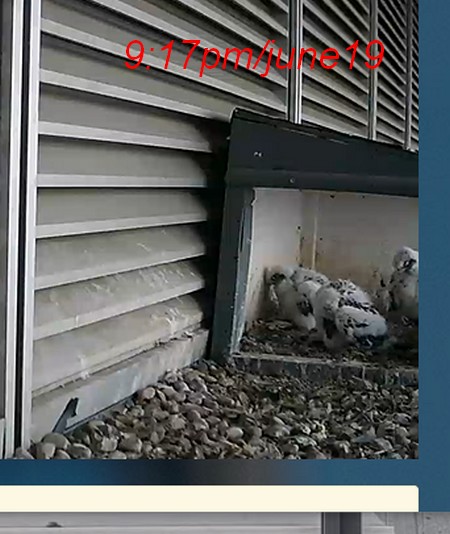 june21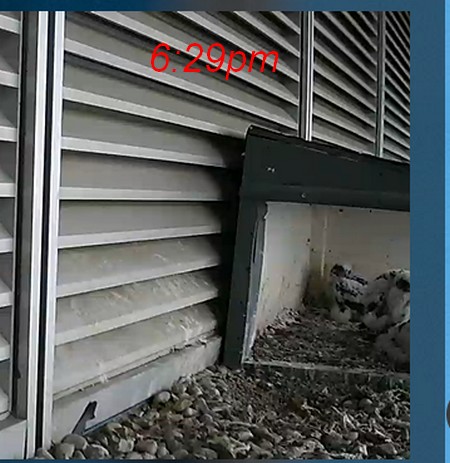 june23
I was only ever able to catch 2 till late last night.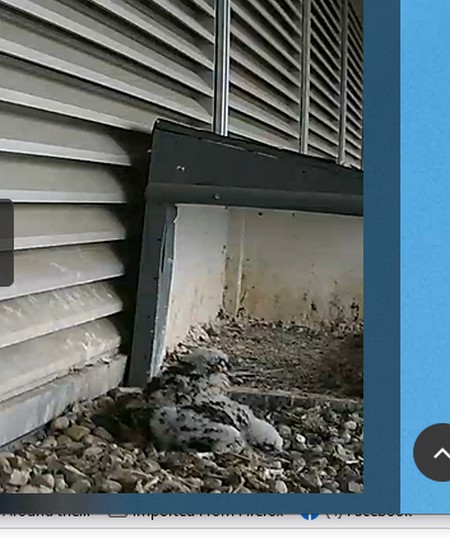 you can see brown develping on face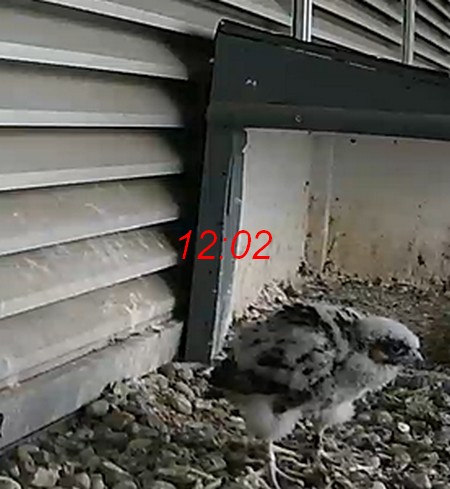 I have a video for the 3 that as it was better than trying to get shots.this was at 11pm
Video link
https://youtu.be/IlABWV4rZm0
the kids are ( 2- day 32 and 1- day 31) thi sis nail bite time. no eyes on ledge so as heart sick as I am, I just cannot worry. Tara lives not too far from Bell, so I may be able to see if I can see anything on Saturday. our wet weather lately and high winds are a risk fo r them ( plus food fights on ledge)
I hope someone makes it safe.