Guimarães
Ninho Zacarias
This nest does not have a bonded pair. The male, known as the Marquês, has rejected all females since the loss of his mate. One female, in particular, has been persistent. She will perch on the post, and wait there patiently. Occasionally, she will venture into the nest; the Marquês will attack her viciously, and I have also seen him shoving her forcibly out of the nest several times.
Today, they were in the nest together for a long time, so perhaps there is some hope.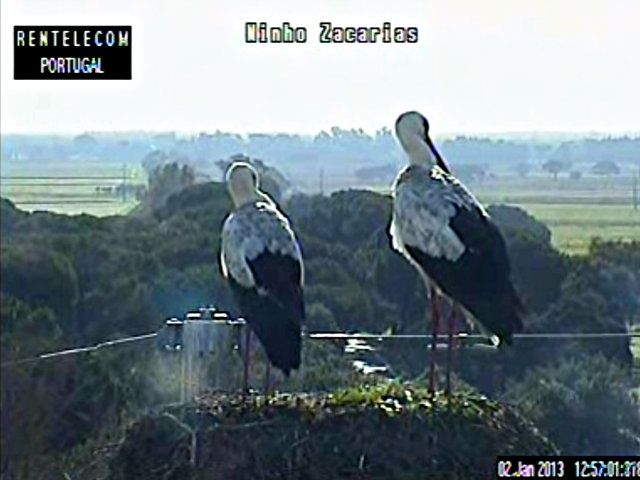 Suddenly, there were three storks at the nest: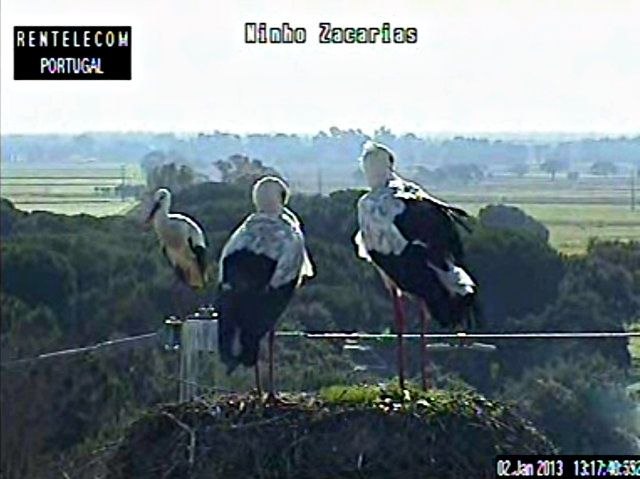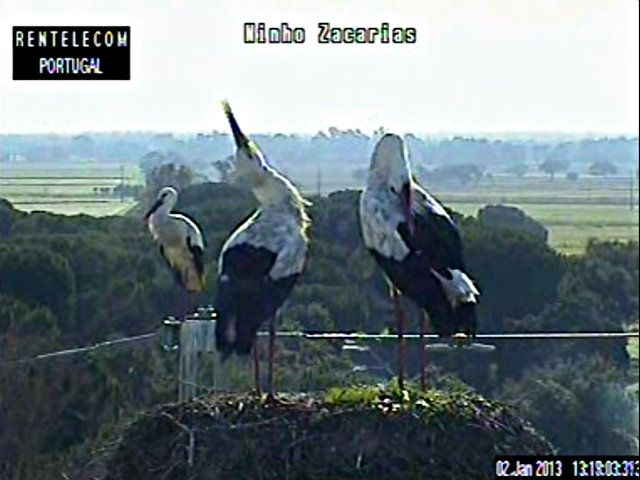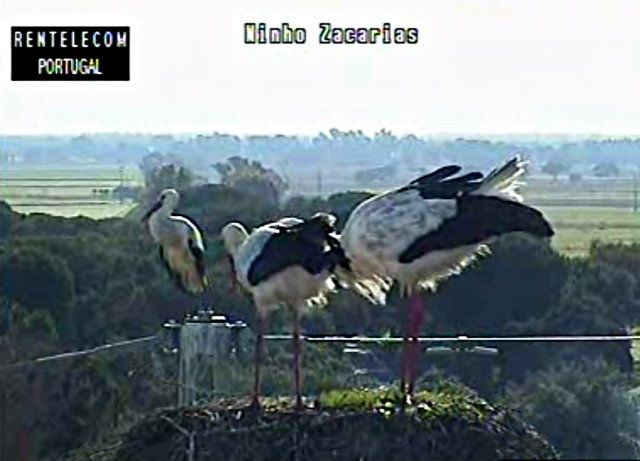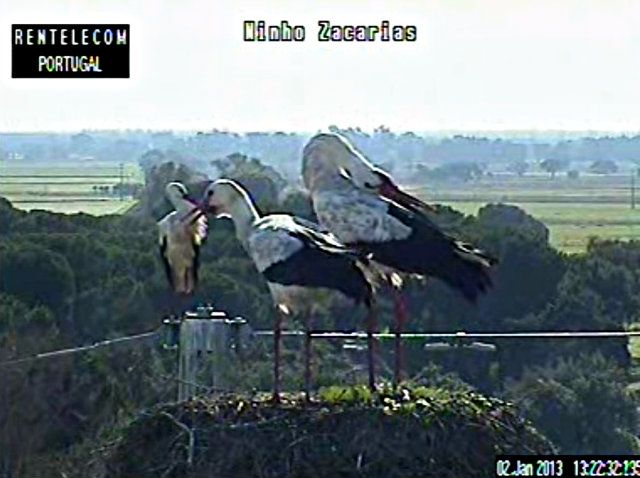 Fortunately, there was no confrontation. The third stork decided to leave.