CANADIAN & ALL INTERNATIONAL Eagle Cam & Facebook Page Links
International nests other than Canada usually are not Bald Eagles!!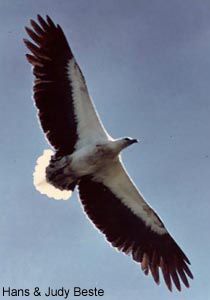 Bald Eagle ~ White Bellied Sea Eagle ~ Golden Eagle
Please PM Kittenface or gigi with changes and additions.
CANADIAN NESTS
Hancock Wildlife Foundation Multi cam & Info site
Individual links for Hancock nests:
~ Chehalis River Flats, BC CAM
~ Delta 1- Vancouver, BC NO CAM
~ Delta 2 -Vancouver, BC CAM [clickhttps://hancockwildlife.org/delta-2-cams/[/click]
2 cams
~ Harrison Mills-Frasier Valley, BC CAM
~ Surrey Reserve, BC CAM
~ White Rock - Surrey, BC 4 cams on 1 page
Close-up:
Wide Angle:
Other Canadian Nests
Hornby Island, British Columbia CAM
-or-
LaFarge - Vancouver, British Columbia CAM
Port Moody - British Columbia CAM
Sidney (British Columbia CLOSE UP CAM
-or- WIDE ANGLE CAM
YECL Yukon Whitehorse - Millennium Trail Whitehorse, Yukon CAM
-or-
OTHER INTERNATIONAL NESTS
AFRICAM: Black Eagles
- or -
FB
Nest Location

By the Witpoortjie Falls in the Walter Sisulu Botanical Gardens, South Africa
AUSTRALIA - Canberra Little Eagles:
NEW 2017
Canberra Ornithologists Chat
NEW 2017
Nest Location
West Belconnen
AUSTRALIA - Sydney White-bellied Sea-Eagle:
Information Page:
FB
DENMARK White Tailed Eagles, in Lolland, Denmark
ESTONIA - MAIN PAGE
-- Lesser Spotted Eagle CAM
-or-
--White-Tailed Eagle CAM
GERMANY, Steinhude borough of Wunstorf in Hanover Region in Lower Saxony - Sea Eagle
New 2016
HUNGARY - White Tailed Eagle Danube-Drava Natl. Park near Serbian border CAM
MAP
ISRAEL ~ Short-toed Snake-Eagle CAM
- FB -
(Language is Hebrew)
LATVIA White Tailed Sea Eagles ~ 2 Nest CAM for Durbe County & Kurzeme
~ Durbe County Cam
-----Female: Durbe
-----Male: Robert
~ Kurzeme Cam
NETHERLANDS ~ White-tailed eagle. Nest located in National Park De Alde Feanen Cam Link:
Cam Part of Beleef de Lente Group.
NORWAY - Norwegian white-tailed eagle ! Single Cam View
Quad CamView
FB
PHILLIPPINES
Philippine Eagle Cam is a partnership between the Raptor Resource Project in Decorah, Iowa, and the Philippine Eagle Foundation in Davao City, Philippines. The Philippine Eagle is a highly endangered forest eagle.
POLAND - Lake Solina in Bieszczady Cam Link
Located at Lake Solina in Bieszczady Poland
POLAND - Trzebiez CAM Link
New 2017
SPAIN


Parc del Garraf CAM
-or-

MAIN PAGE


Bonelli's Eagles (Castilla & Leon) CAM


Guadarrama National Park, Spain - Booted Eages
NEW 2019



Spanish Imperial Eagle - Cabañeros National Park Toledo/province Castile-La Mancha
--CAM
-or-
SWEDEN
Feeding station for Golden Eagles and White Tailed Eagles in Store Moss National Park
Please PM Kittenface or gigi with changes and additions.