Savannah nest, April 8.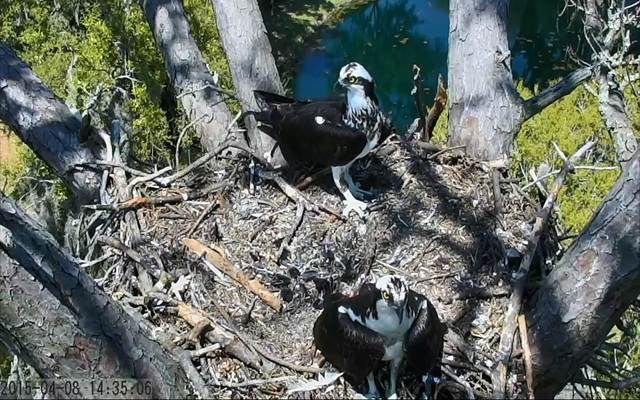 Wrong topic?
For the last several days one osprey occasionally visited the nest. Two days ago an adult GHO was on the nest and two hours later an osprey was seen there.
Today, there were two ospreys. They do not seem to be very confident, look around. But maybe they will settle here?