Site Admin

Joined: Sun Jul 26, 2009 2:18 pm
Posts: 60890
What are BBcode's you ask?
They are "shortcuts" which allow you to format the text you see in this message. You will find these "buttons" right above the message body of a new post you are creating. The fastest way to apply the formating is to Highlight your text, then click the feature you desire. You may apply multiple features to the same text.

Explanations of commonly used code buttons:

(Please note: the process for Mac users may be slightly different depending on your software)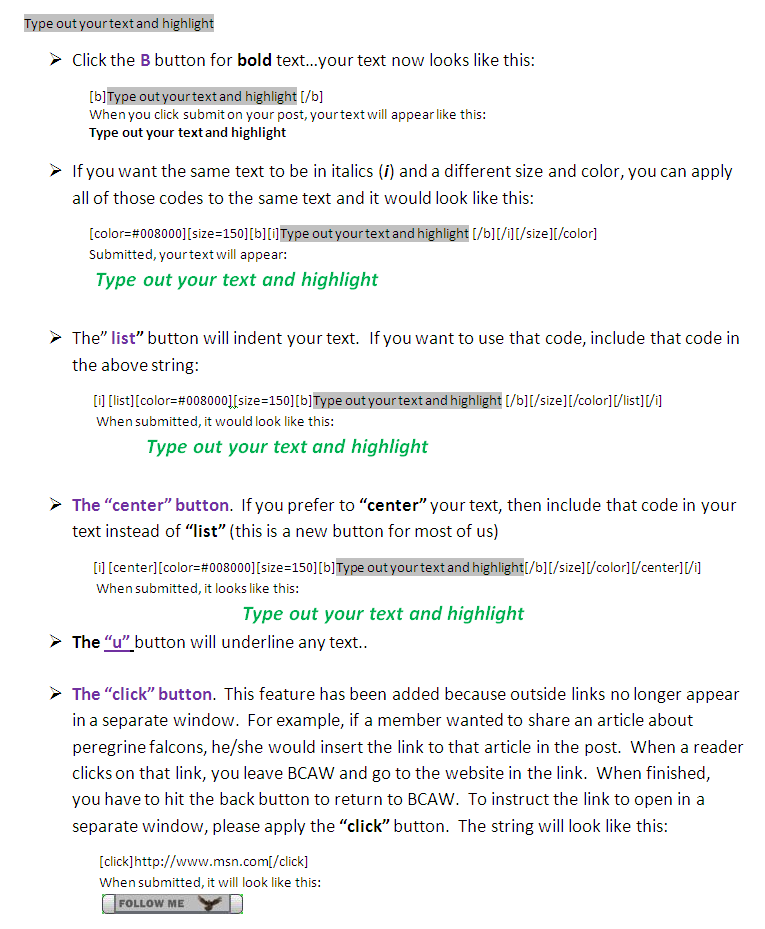 Helpful hint: If you are unsure of your message OR you just want to see what it is going to look like, click preview. If it looks like you intended, click submit...